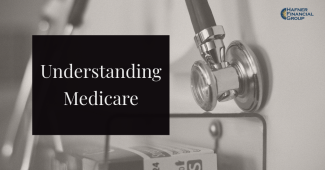 Although most of us know just how important it is to start preparing for our old age early, understanding the ins and outs of programs designed to help us is still an important and necessary step we should all take. One such program is Medicare, the national health insurance we all chip into with the taxes we pay during our working lives. Since we incur most of our medical expenses in our sunset years the program is designed to help with the enormous costs often associated with age when we are past our highest income-earning years. Most people are eligible for the program and are automatically enrolled in the basic coverage (Part A) so long as they are eligible for social security, nevertheless, it is important to make sure you get the exact coverage you want and plan in the years leading up to your 65th birthday.
What exactly does medicare cover?
Medicare is broken into two main categories. The first is known as Part A which almost everyone automatically enrolled into as they approach their 65th birthday. Part A covers inpatient hospital care, nursing facilities, hospice, lab tests, and home health visits. Part B covers doctor visits, outpatient care, and preventative services. It is important to make sure that you sign up for medicare as soon as you possibly can if you discover that you will not be automatically enrolled. 
When can you enroll in Medicare?
If you do not have a disability or are suffering from an ailment that allows you to sign up early, the enrollment for the program is a 7 month period that centers around your 65th birthday. Even though you can sign up for Part A anytime during these 7 months, it is advised that you sign up in the three-month period leading up to your 65th birthday if you are planning on relying on Part B of the plan. Enrolling early will not only prevent later penalties associated with signing up late, but will also lower your premiums, and your coverage will start the first of the month you turn 65. Although almost everyone will be enrolled in Part A and most people in Part B, it is still incredibly important that you verify this so you avoid unnecessary expenses and financial stress. Keep in mind that although Plan A is free, you must pay monthly costs for Plan B even if you don't use it.
Are there any other types of Medicare Plans?
Yes, there are other parts known as Plan C and Plan D. Plan C is a type of medicare also known as medicare advantage plans that go through private insurance companies approved by the government. It combines aspects of both Plans A and B. Be sure to research whether or not this would be your best option and make sure that you have the finances to cover the higher premiums associated with this plan. Plan D is drug coverage that can be added to Plans A and B are also known as original medicare. This plan is designed to help cover the cost of drugs and pharmacy visits.
What do you do if you're still insured by your employer? Do you still sign up?
This is a bit complicated but generally, you can delay signing up for Medicare if you are still covered by your employer or are receiving coverage from your spouse. Be sure to clear this up with your employer and insurance provider if this is not the case and sign up for Medicare as soon as you're eligible. Even though you may receive COBRA coverage for 18 months after your employment ends, the window to sign up for Medicare without receiving any penalties or high premiums is 8 months after you retire. It is also your best option to sign up as soon as possible as COBRA plans often have higher premiums associated with their coverage.
Medicare is certainly an important safety net that will help many of us navigate the medical stress of our late lives. Even though the plans cover a wide range of needs associated with our twilight years it is still vital to start financially planning for those years now. This will not only prolong your life but will also ensure your comfort when you should be relaxing and enjoying your time.